a light and noble material

Aluminium die casting
Whether standard components, customized aluminium solutions or pre-finished as well as refined industrial components - the production of aluminium die cast parts has become one of our core competencies.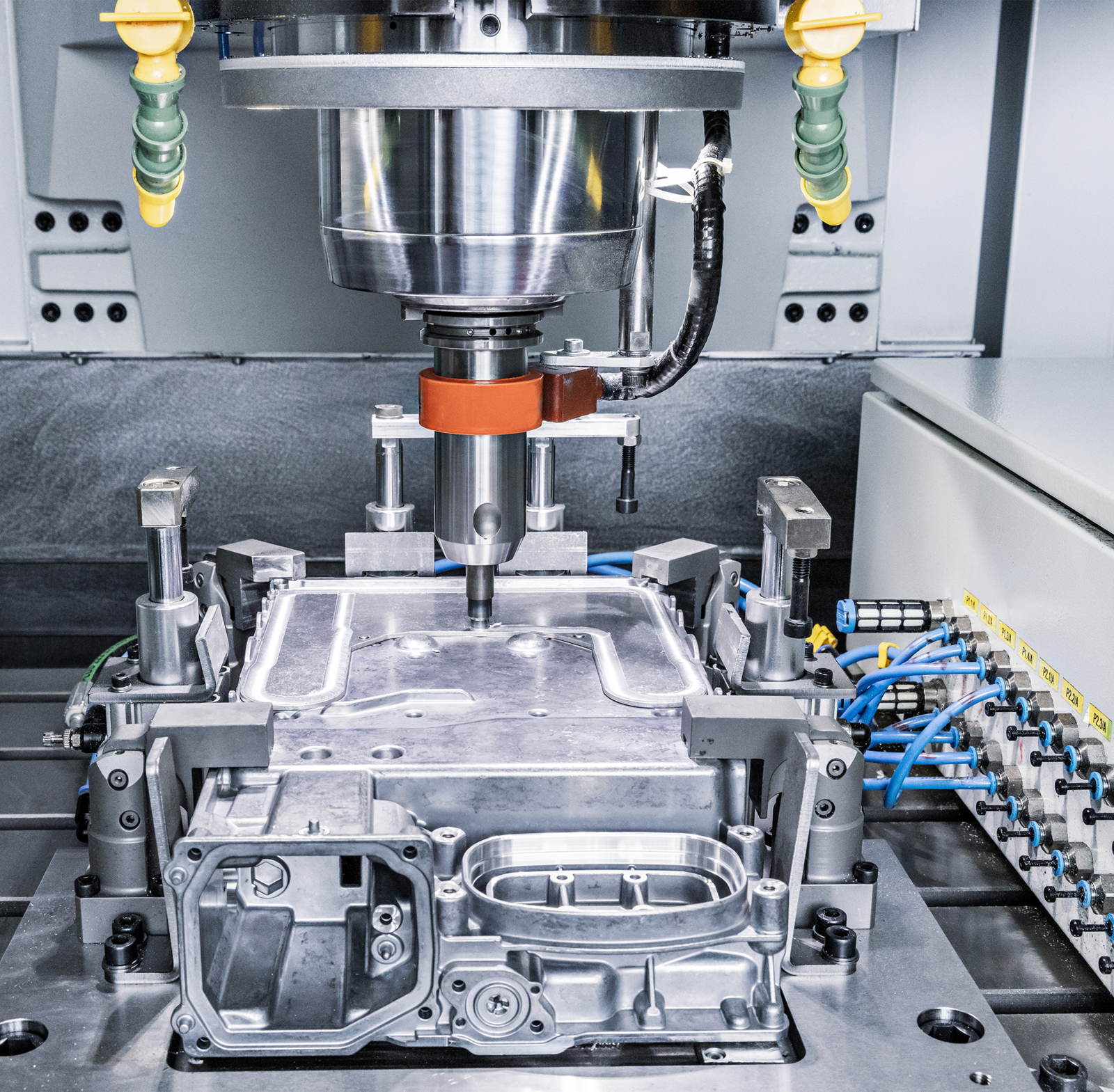 always an eye-catcher

Aluminium combines robustness with modern design

Aluminium processing offers a multitude of possibilities and variations. It is therefore all the more important to make the right choice and to master and be able to implement the corresponding processes.

This is exactly where we at BOCK come in. We advise our customers in the conception and have the necessary know-how for the implementation of standard components, customized aluminium die cast parts as well as mechanical processing and surface finishing methods. This makes us the expert when it comes to optimized solutions for the office furniture sector and industry.

Our worldwide sites are equipped with modern dosing and shaft melting furnaces as well as fully automated, computer-monitored extraction and spraying robots. We verify material purity in a continuous process through state-of-the-art equipment, while manufacturing through four-shift operations on seven days a week.

We also master innovative processes such as Friction stir welding
Power and quality

An equipment worthy of the material

Overview of our aluminium die casting services:
01

Machinery

Our international sites command aluminium die casting machines with a closing force of 320 t to 1600 t, state-of-the-art dosing and shaft melting furnaces as well as CNC processing machines.
02

Production

We produce fully automatically and computer monitored with extraction and spraying robots, casting cells, grinding and polishing robots as well as punching and drilling machines.
03

Quality assurance

Computer tomographs, X-Ray systems, 3D measuring instruments and spectrometers guarantee material purity, including alloys.
04

Sustainability

We cleverly exploit the durability of aluminium by recycling sprues and rejects. Each system is connected to a central suction that dispenses only purified amounts of air to the environment.