for a successful implementation

Design and mold making
To produce complex components made of plastic, aluminium and polyurethane for office furniture, we mainly rely on in-house manufactured tools. With our in-house developed freeform surface tools, we produce office chair components and
lounge furniture in our usual high BOCK quality.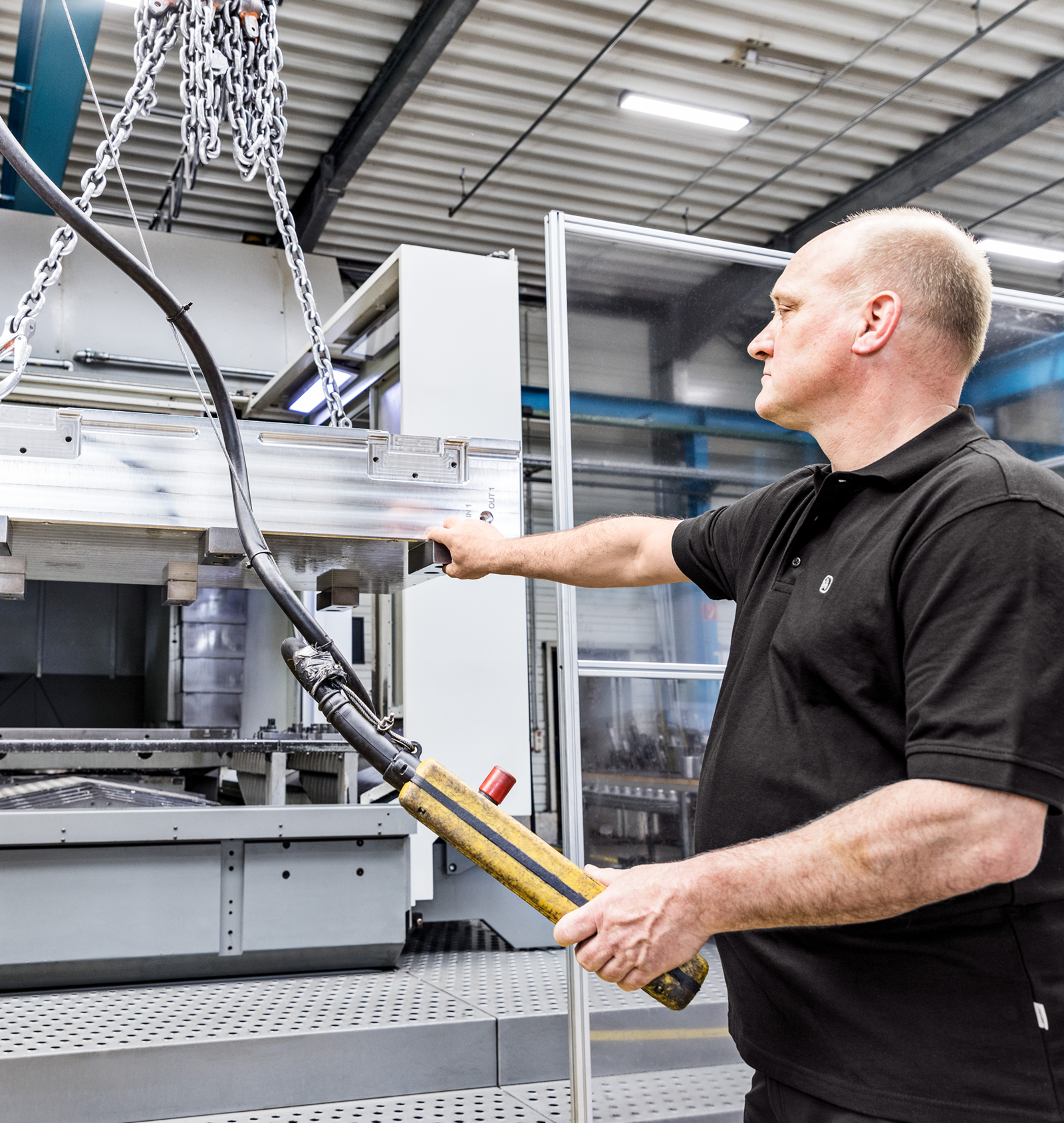 independent and responsive

Autonomy in every project phase

The shortest possible reaction time to projects and suggestions from our customers - we have been meeting this challenge for over 5 decades. For the corresponding solutions, production must be set up and changed over in a continuous process.

Our in-house design and mold making departments enable us to implement quickly, achieve enormous increases in capacity, increase flexibility, shorten response times for tool changes and increase planning security. Thanks to our in-house repair shop and a 24-hour emergency service, downtimes are virtually impossible.

Independence from external service providers gives our customers increased security. We can implement changes during a joint project in the shortest time possible thanks to our many years of expertise. In addition, we also rely on the latest technology in this area and regularly invest in new machines.
Innovative technology

Most modern resources for your project

Overview of our services in the field of design
and mold making:
01

Fully automated CAD/CAM-technology

With this technology, we leave nothing to chance and ensure consistent and high-quality components.
02

Modern milling centers

Our milling centers with up to five axes have space for up to 60 different milling and drilling tools, giving us capacity in a wide variety of directions.
03

Automatic tool changers

These change between standard (8' rpm) and high-frequency spindles (40' rpm).
04

High speed milling machines

By machining, material is removed from a workpiece to bring it into the desired shape.
05

Portal EDM machines

These are used for precise removing on metallic workpieces.