5 decades of experience

Plastics processing
Thorough knowledge of materials and innovative techniques combined with 50 years of experience characterize our plastics processing for office chairs and lounge furniture. The result: we intelligently implement even the most complicated components.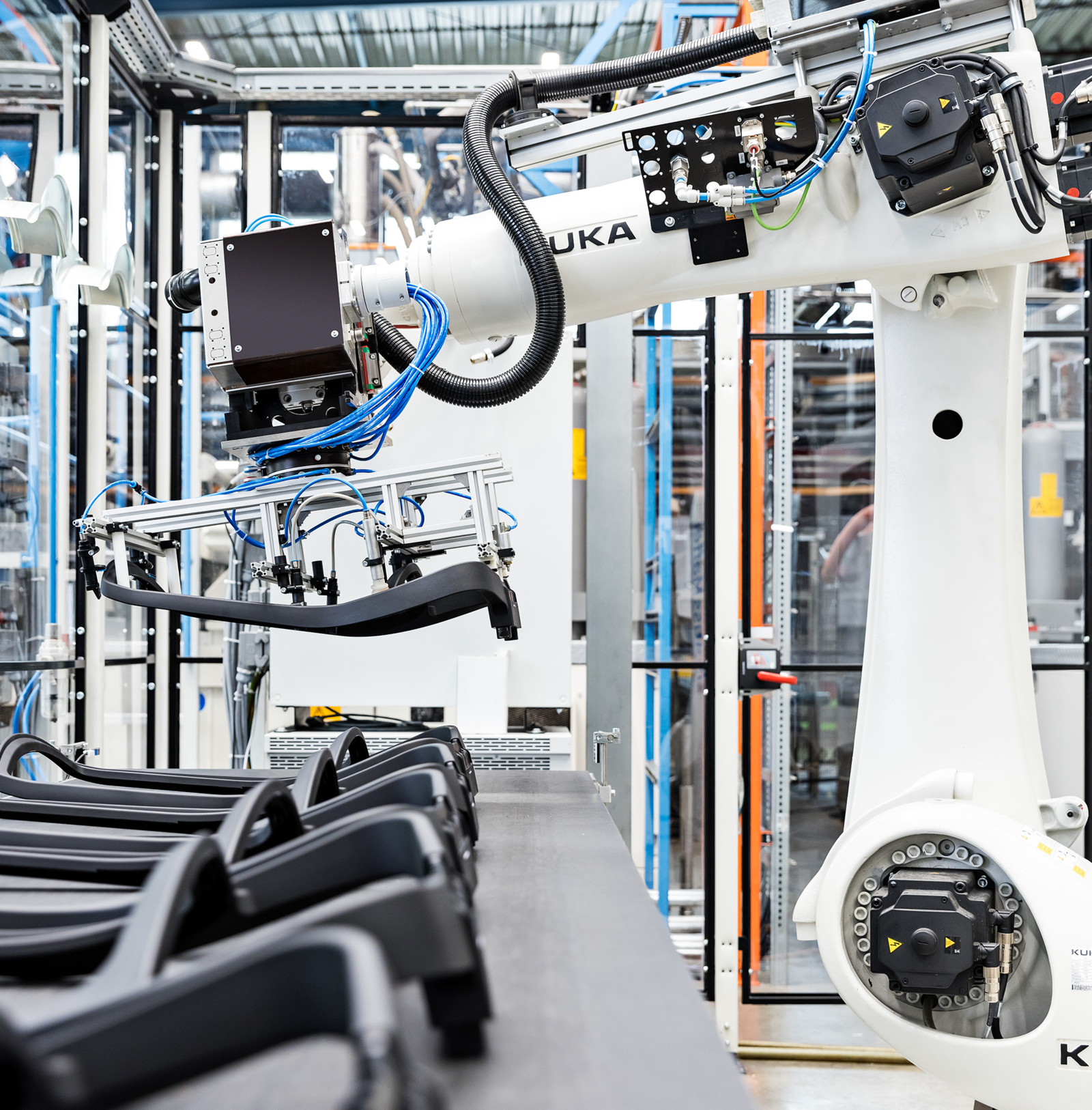 collective Know-How

Expertise on every level

Plastics processing requires one thing above all: experience. In a constantly changing field of requirements, factors such as the machinery, materials and sustainability must be adapted. These skills are not learned in a very short time, but must be acquired and internalized in a careful manner.

From the size of our machinery and the various processes and techniques involved in injection molding, we develop an idea that is tailored to our customers' requirements. Sustainability plays just as important a role as the usual high quality. That is expertise you can feel.

Over 5 decades of gained competence in plastics processing make us an absolute expert in this field. We draw on a wide range of processes, which are realized by a continuously growing machinery.
concentrated power

Optimized in all directions

Overview of our services in the field of plastics processing:
01

Machinery

180 injection molding machines between 50 t and 2,000 t closing force and a central drying and conveying system are supported by a PPS system.
02

Processes

These include mono-sandwich or gas injection molding, compact injection molding, insert molding and the 2-component technology.
03

Materials

We exclusively process thermoplastics (PP, PA, ABS, TPE, PC, PS) and thermoplastic foam castings (TSG).
04

Sustainability

We are constantly optimizing our production according to ecological aspects. Therefore, we mainly use plastics such as polypropylene and polyamide, which are fully recyclable.