Friction stir welding

New technology that proves itself
Friction stir welding is a low-heat joining process in which the materials are stirred and – in contrast to conventional arc and laser beam welding – not melted. The required heat input is generated by friction between the friction stir welding tool and the materials to be joined. The material heats up and becomes plastically deformable. Friction stir welding is thus particularly suitable for joining non-ferrous metals and alloys with low melting temperatures, as well as mixed metallic joints.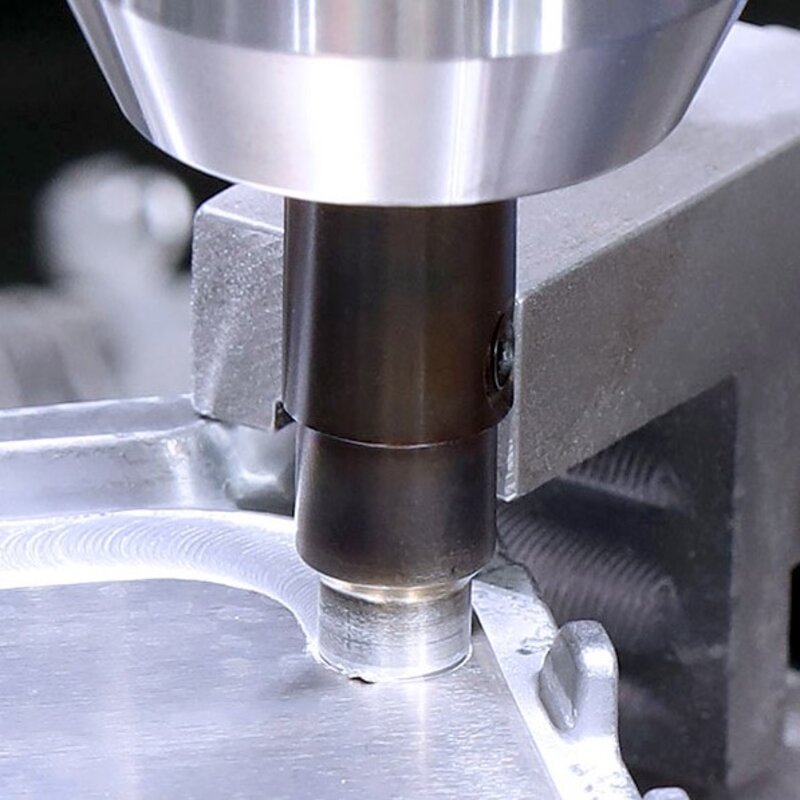 ADVANTAGES OF THE NEW TECHNOLOGY
Durable, particularly tight weld seam
No pores or hot cracks due to low heat application
Durable, low-warpage connection design
Low-energy and emission-free joining process
Seam preparation and postprocessing not applicable

Savings on welding wire, shielding gas, adhesive and screws

Autonomous manufacturing possible

In line with Industry 4.0

No auxiliary materials such as shielding gas or welding wire required

No exposure to radiation, gases and smoke

Technology with a future – components for e-mobility
Friction stir welding enjoys great popularity, especially in the marine industry, the railroad industry and the aerospace industry. Even at the US Aeronautics and Space Administration NASA, the technology is used with great success for rockets, spacecraft or external tanks.
Another large area of application is the automotive industry, more specifically the field of e-mobility. We at BOCK manufacture DC/DC converters for this industry using friction stir welding and thus support our customers on their way to more sustainable mobility. With our friction stir welding technology, we can weld components for the future that are lightweight yet robust and of the highest quality.