welcome

to the
BOCK Group of companies

We are a family-owned company that has developed into a market-leading manufacturer of high-quality components for the office chair, lounge furniture and automotive industry since 1969.

We support our customers as a holistic specialist partner and manufacture both standardized and individual solutions made of polyurethane, various plastics and aluminium according to your requirements.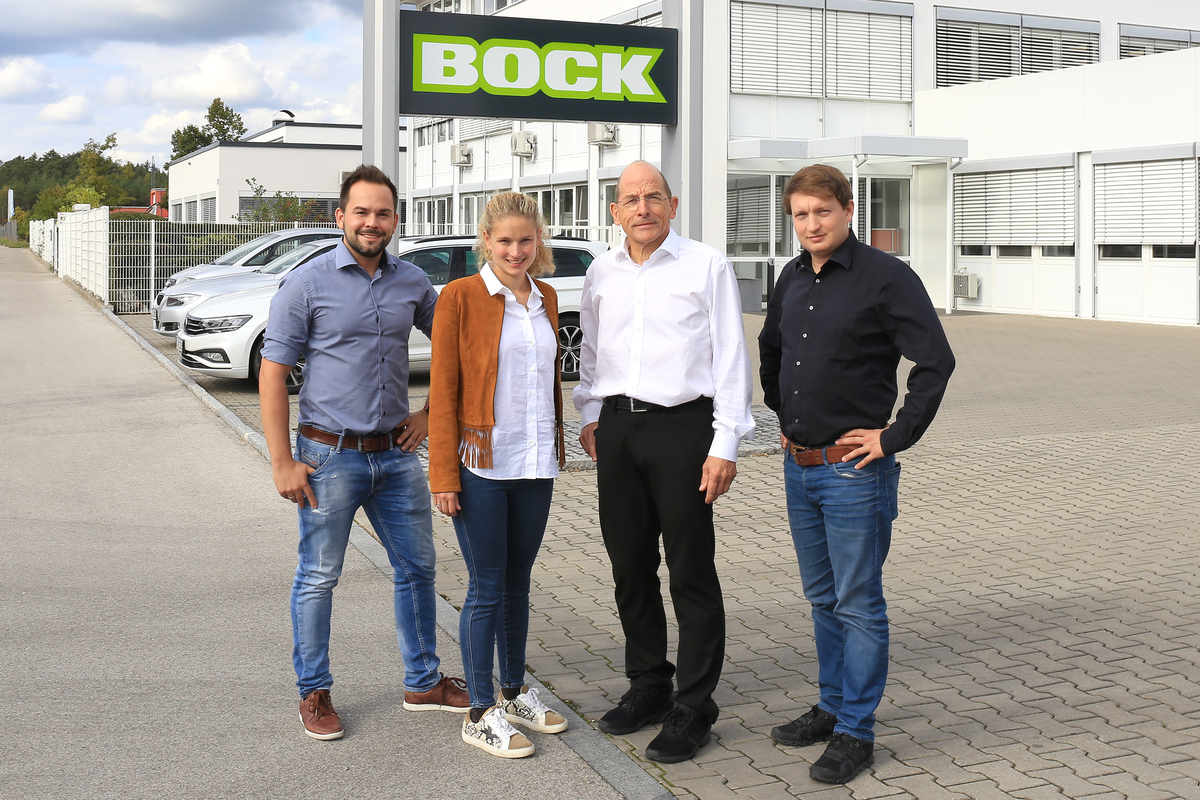 family-owned company

Global company with family values

As a family-owned company with a great deal of experience and innovative concepts, we develop the right solution and can offer maximum flexibility and individual products thanks to our production depth. The challenges and wishes of our customers have been driving us for over 50 years.

With the BOCK Group you have a reliable family-owned company in the 3rd generation at your side that accompanies you from the idea to the completion of your product. This is how we became a market leader in our core area OFFICE and enjoy the full trust of our customers and partners also in the areas HOME and AUTOMOTIVE..
As a German medium sized family-owned company, we stand for reliability, innovation and passion - for our company and our products. This is how we became a market leader in our core industry and continuously invest in our future.
Hermann Bock
Managing partner of Bock 1 GmbH & Co. KG
history
The BOCK company history
After the company's father Martin Bock started with the production of first furniture parts made of plastic, he officially registered a trade for the production of plastic products on November 3, 1969. The Bock 1 GmbH & Co. KG was born.
The production and storage facilities reached their capacity limits due to the high demand. In search of a new home for the company, we finally found what we were looking for in Postbauer-Heng. Since the move in 1979, this has been our main location.
In 1986, the 2nd generation in the person of Hermann Bock officially took over Bock 1 GmbH. He was the driving force behind the modernization of the handicraft business into an industrial company. From then on, mold making and an own development department were part of the repertoire of the family-owned company.
At the beginning of the 90s, the international expansion started in Hungary, which laid the foundation of today's BOCK Hungaria Kft. In 2005, we opened up to the Asian market and positioned ourselves with a location in China. Our interface to the North American market has been located near Toronto/Canada since 2007. Today, the two plants are part of the BOCK Group as BOCK China Ltd. and BOCK North America Ltd. and are 100% family-owned, just like all of our locations.
Over the many years, BOCK has acquired a high level of expertise in aluminium processing. In 2010, this resulted in the new business division "AUTOMOTIVE", which mainly produces components for the automotive industry.
In the meantime, BOCK can look back on more than 50 years of experience and has developed into a market leader in its core industry, the component construction for office chairs. As a family-owned company, it is BOCK's goal to continue to be a competent and trustworthy partner to its customers for the next 50 years.
executive board

Management

As part of our strategy for the future, we rejuvenated our management board in 2020, setting the course for the successful continuation of our company. The mixture of experience and the striving for something new is also reflected here, always with the ulterior motive of meeting the demands of our customers and employees 100%.

Short communication channels and open and honest dealings are of particular importance to us, regardless of hierarchy. Our ideas and values of family are therefore also firmly established in our corporate culture.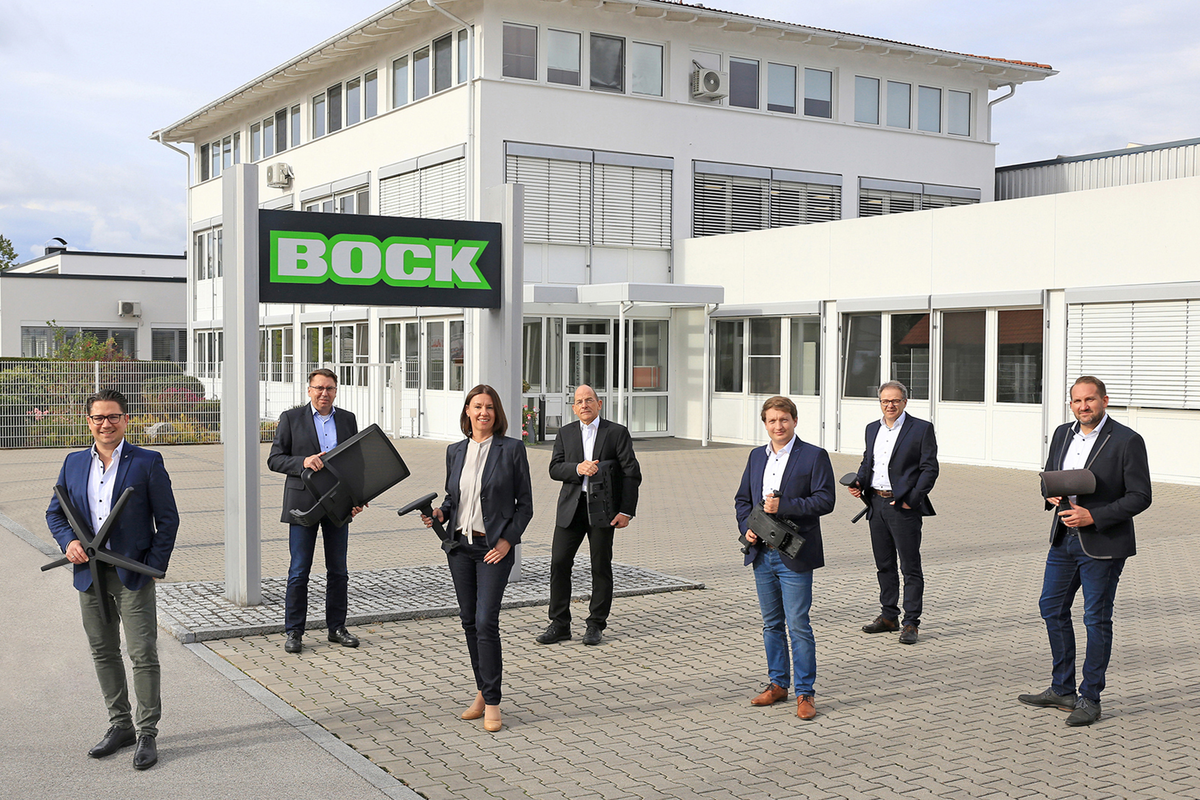 figures, data, facts
Figures say more than a thousand words.
Therefore, we have compiled a small overview of the BOCK Group here:
Our business can be divided into the three areas OFFICE, HOME and AUTOMOTIVE.
Our range of services includes administration and sales,
quality assurance, development and model shop, production, tool shop
and design as well as assembly and logistics.
our sites

4 countries – 6 factories.
This is the BOCK Group

Our head-quarter is located in Postbauer-Heng, Bavaria. In our neighboring country Hungary, we have three sites in Noszlop, Ajka and Nemesvámos. Cambridge in Canada is our interface to the North American market, while Dongguan City is home to our Chinese site: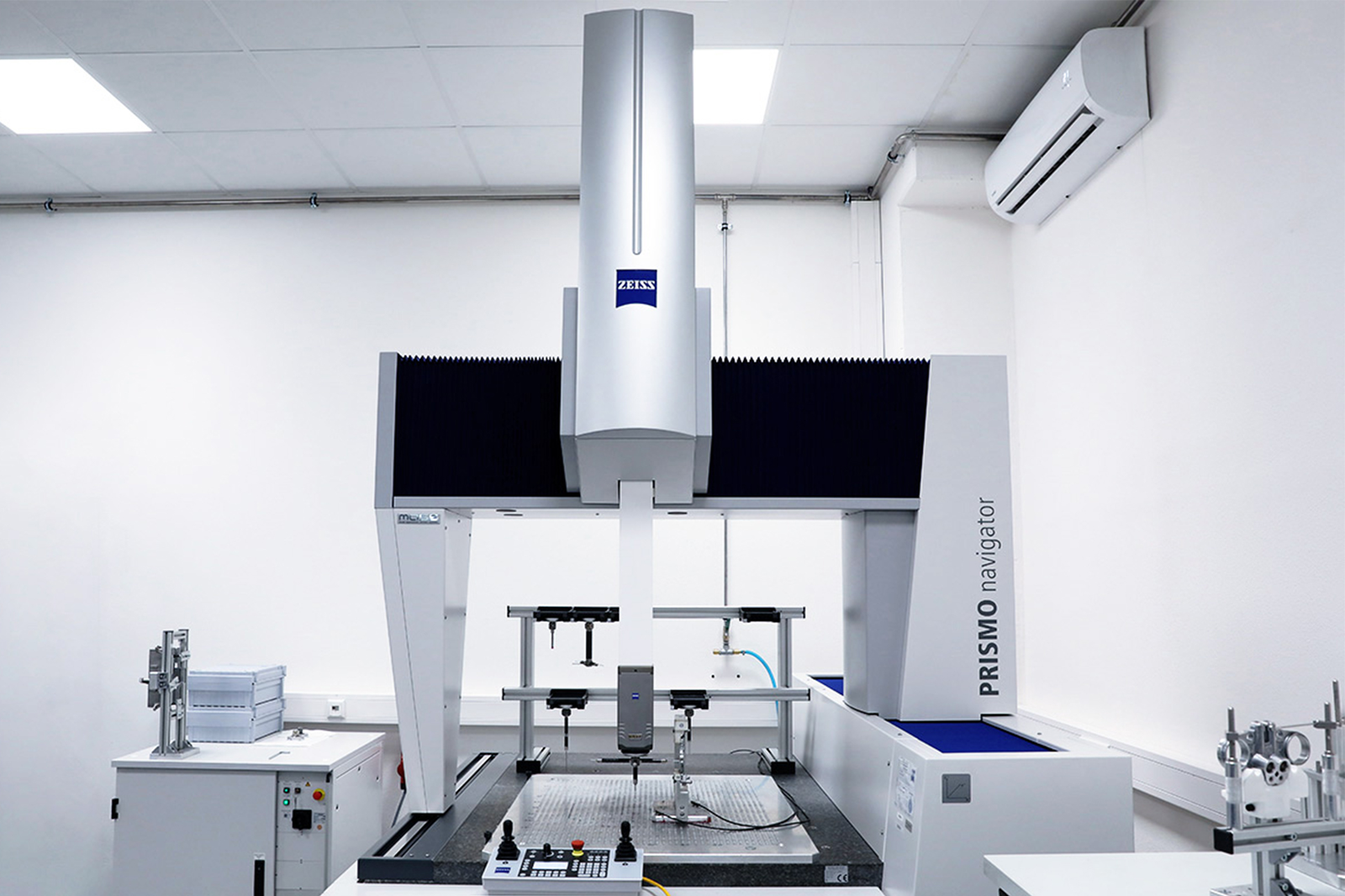 BOCK QUality

We are our strongest critic

The wishes and challenges of our customers are our aspiration. We are at your side as a competent and holistic partner. Do you have an idea? Then we will help you to realize it!

Our strengths result from our know-how and our production depth. In addition to a wide variety of plastics, we also process aluminium, manufacture our own tools for our machines and foam around the products with appropriately certified polyurethane foam systems. We create our components in careful development processes and, moreover, ensure that they arrive safely at our customers through assembly and logistics.

But how do we ensure that our products meet the various international requirements? Our answer: the BOCK test standard. This especially developed test procedure is based on the most difficult country-specific standards and easily ensures compliance with worldwide guidelines. Through the BOCK test standard, we have obtained the following certifications:
Quality assurance according to DIN EN ISO 9001 (2015)
IATF 16949 (2016)
Energy management according to DIN EN ISO 50001 (2018)
Sustainable environmental management according to DIN EN ISO 14001 (2015)
career with bock
Are you looking for a new challenge? Then apply for a job at BOCK. As a family-owned company, we are always looking forward to new colleagues who identify with our values and live them in their everyday life.
We offer a variety of perspectives in technical, productive and commercial professions. We are always at your side as a competent partner, give you plenty of scope for individual design and promote your strengths specifically.
environment

The environment - a matter close to our hearts

As a leading industrial company, we are aware of our responsibility towards the environment. That is why we always want to do more than is required by law. The logical consequence of this thinking is an environmental management system that is based on the high standards of DIN EN ISO 14001.

Our high demand towards ecological, social and economic standards appears, among other things, in our conscious use of resources and our economic use of consumables. We more than comply with emission values and naturally reuse all materials in use. In addition, we support our region through membership and sponsorship of the "Landschaftspflegeverband Neumarkt".